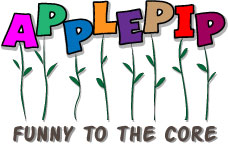 All cards are 150mm x 150mm and come in packs of 6. The cost of six is £5.90 with free p&p. Cards are printed on 350gms (thick!) Calisto Diamond White card and come cellophane-wrapped with a white envelope. TRADE ONLY PLEASE - MINIMUM ORDER £50.

Code 6022: Winner
Good luck, you're sooooo
a WINNER
Code 6023: Fab
Good luck, you're
FAB you are
Code 6024: Gizza Kiss
Good luck and
GIZZA KISS
Code 6025: Bloody Great
Good Luck, you're bloody great
You are
Code 6026: Brilliant
Good luck, you'll be
BRILLIANT!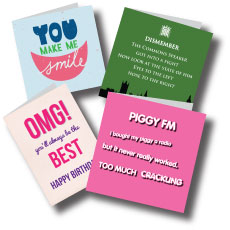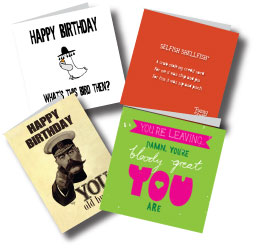 All designs, layouts, concepts, copy and illustrations are the copyright of ApplePip Productions
© Copyright ApplePip Productions 2014
All rights reserved